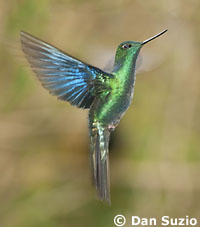 Great Sapphirewing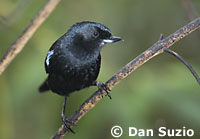 Glossy Flowerpiercer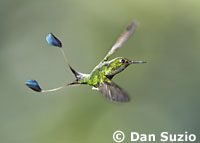 Booted Racket-tail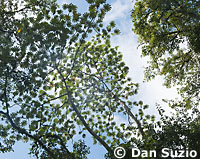 Cloud Forest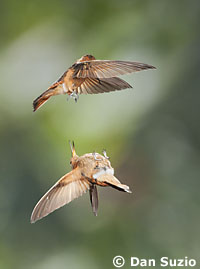 Shining Sunbeams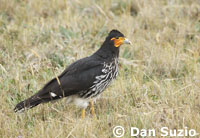 Carunculated Caracara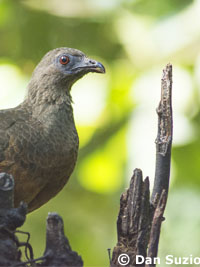 Sickle-winged Guan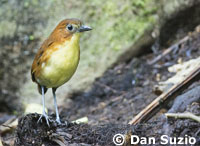 Yellow-breasted Antpitta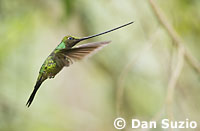 Sword-billed Hummingbird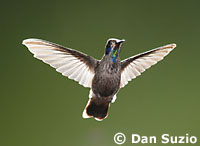 Brown violet-ear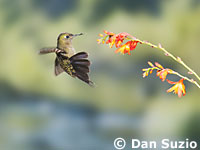 Tyrian Metal-tail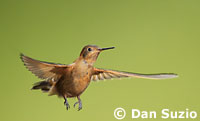 Shining Sunbeam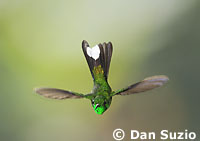 Purple-bibbed White-tip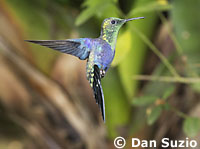 Green-crowned Woodnymph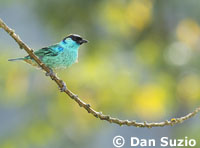 Golden-naped Tanager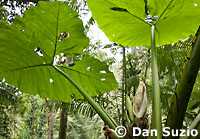 Parasol de los Pobres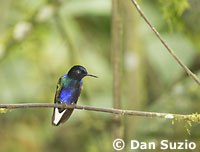 Velvet Purple Coronet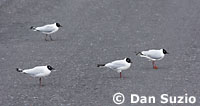 Andean Gulls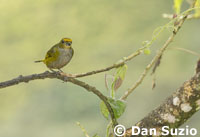 Orange-billed Euphonia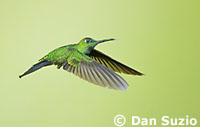 Green-crowned Brilliant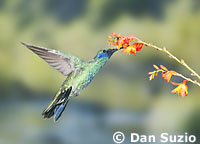 Sparkling Violet-ear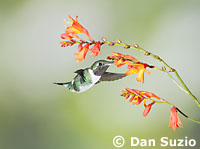 White-bellied Woodstar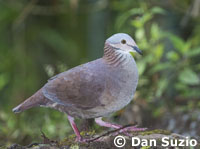 White-throated Quail-dove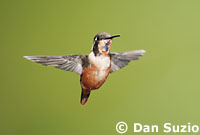 Purple-throated Woodstar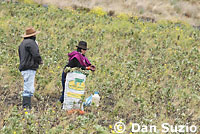 Mt. Antisana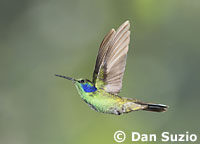 Green Violet-ear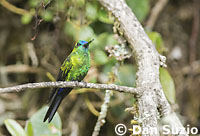 Sapphire-vented Puffleg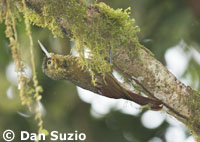 Spotted Woodcreeper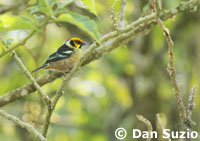 Flame-faced Tanager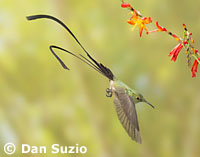 Black-tailed Trainbearer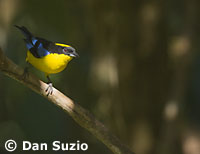 Blue-winged Mountain Tanager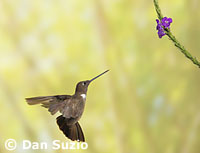 Brown Inca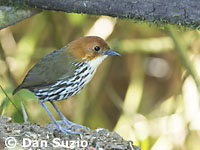 Chestnut-crowned Antpitta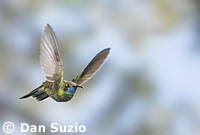 Sparkling Violet-ear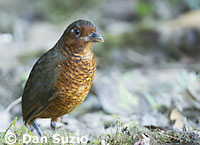 Giant Antpitta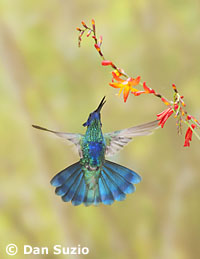 Sparkling Violet-ear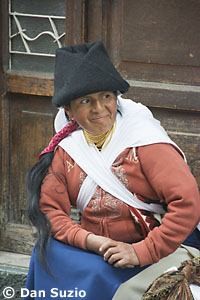 Otavalo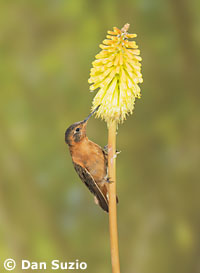 Shining Sunbeam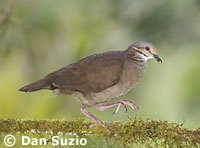 White-throated Quail-dove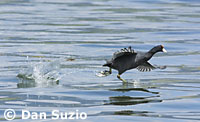 Andean Coot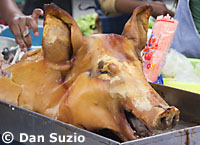 Otavalo



Overview

Itinerary

Cost

FAQs

Blog


Birds of Ecuador
October 2019



Andean Cock-of-the-Rock
Ten days of photography
Small group – limited to 5 participants
Multi-flash hummingbird photography (equipment provided)
Instruction and advice based on your needs and experience
Seven locations
Diversity of species, habitats, and elevations
All lodging, meals, guides, and in-country transportation included

Good news! After an absence of two years, we will be returning to Ecuador in 2019. For our next trip to this beautiful country, I will be adding a few new locations along with some favorites from past years. We will visit seven birding locations in Northern Ecuador, sampling habitats on both sides of the Andes for maximum biodiversity. Our elevations will range from about 4,000 to 13,000 feet (1,200 to 4,000 meters), and our target species will include toucans, trogons, antpittas, tanagers, barbets, quetzals, caracaras, and many more. We'll visit a lek to photograph the mating display of the Andean Cock-of-the-Rock. We'll look for Andean Condors on Mt. Antisana. And we'll see an amazing variety of hummingbirds at almost every location.

With over 1,600 species in an area smaller than the state of Arizona, Ecuador's diversity of birds is among the highest in the world. The country's location on the equator means that migrating birds will visit from both the northern and southern hemispheres, and its range of elevations, from sea level to over 20,000 feet, provides a great variety of habitats. On past trips we have photographed 100 or more species of birds, including up to 30 species of hummingbirds.

Our photography will include a variety of techniques, using both existing and artificial light. In many locations we need to rely only on natural light, using high ISO as needed. In other situations, we'll use on-camera fill-flash to soften shadows and balance the natural backlighting. We'll also use multi-flash lighting setups at feeders to capture stunning photos of hummingbirds in flight. Instruction and advice will be provided based on your level of experience.




Masked Trogon



Itinerary The itinerary for 2019 has not yet been finalized. If you'd like to be among the first to receive the details, get in touch and I will email you as soon as I have them. Meanwhile, you can read the itinerary from 2016, and a list of species that we have photographed on previous trips.

Cost
The cost will be announced as soon as the itinerary has been set. I expect it to be the same or very close to previous trips, at around $3,995 per person, based on double occupancy. Your cost includes:
Lodging for eleven nights
Three meals per day, beginning with breakfast on Day 2 through breakfast on Day 12
Bottled or filtered drinking water
All transportation within Ecuador, using private vehicles
Local, English-speaking guides
Tips for our driver and guides
All entrance fees
Use of multi-flash lighting equipment
Photography instruction based on your level of experience
Not included: Travel to and from Ecuador, alcoholic beverages, additional meals, additional nights lodging, laundry, phone, additional tips, other personal expenses, or travel insurance. Please ask about any specific dietary requirements.

Other options: If you'd like to arrive early, stay late, or explore Quito - a beautiful city full of history and culture - just ask and I'll send you the details.






Andean condor
Sword-billed hummingbird
Blue-winged Mountain-Tanager


Yellow-breasted Antpitta


Booted Racket-tail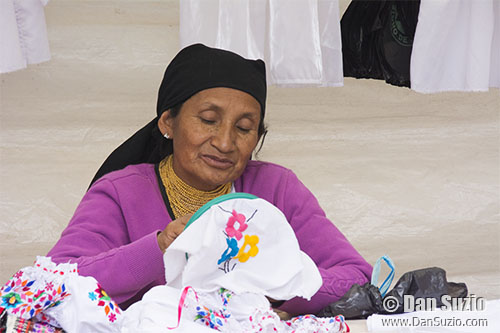 Otavalo
Crimson-rumped Toucanet
Overview

Itinerary

Cost

FAQs

Blog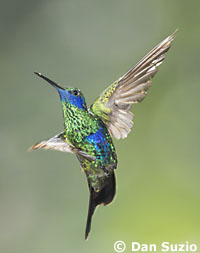 Sparkling Violet-ear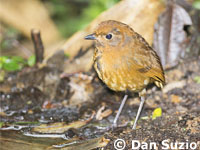 Rufous Antpitta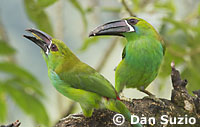 Crimson-rumped Toucanets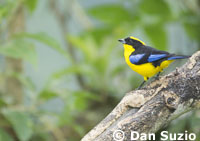 Blue-winged Tanager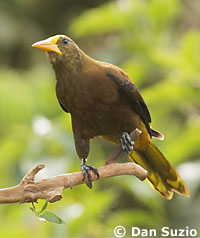 Russett-backed Oropendola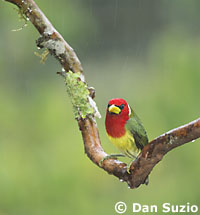 Red-headed Barbet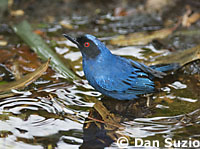 Masked Flowerpiercer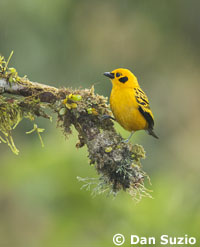 Golden Tanager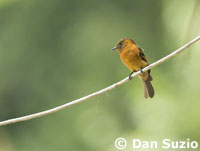 Cinnamon Flycatcher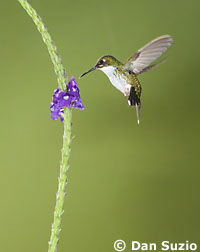 Booted Racket-tail (female)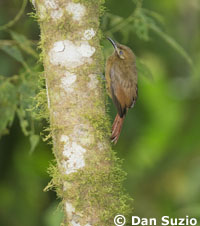 Plain-brown Woodcreeper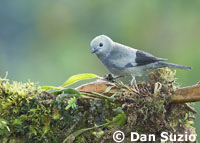 Palm Tanager



Rufous-fronted Wood Quail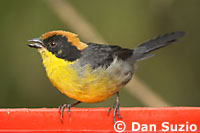 Rufous-naped Brush-finch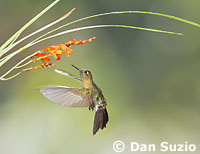 Tyrian Metal-tail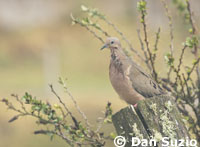 Eared Dove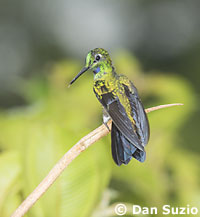 Green-crowned Brilliant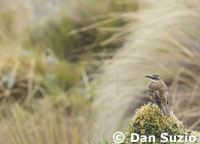 Stout-billed Cinclodes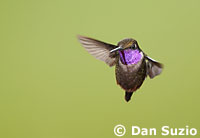 Purple-throated Woodstar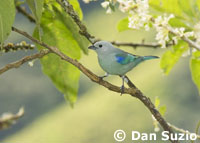 Blue-gray Tanager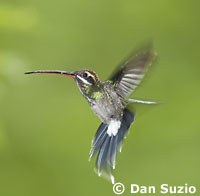 White-whiskered Hermit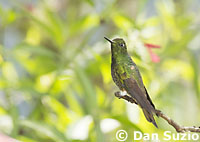 Buff-tailed Coronet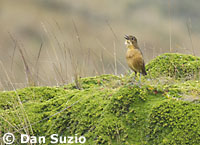 Tawny Antpitta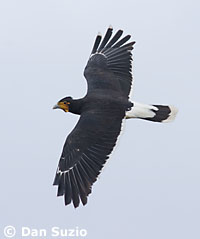 Carunculated Caracara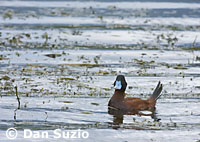 Andean Ruddy Duck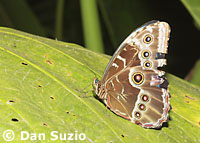 Blue Morpho



Great Thrush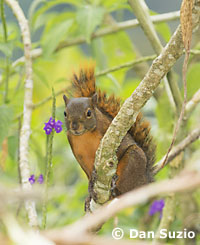 Red-tailed Squirrel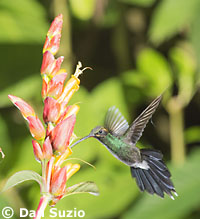 White-whiskered Hermit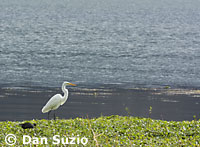 Great Egret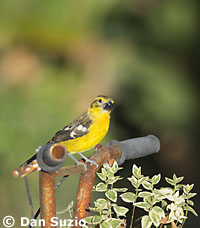 Southern Yellow Grosbeak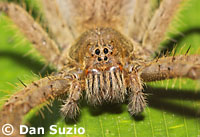 Wolf Spider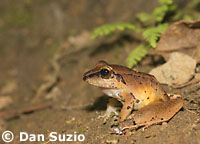 Rain Frog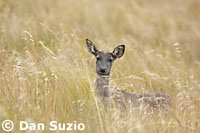 White-tailed Deer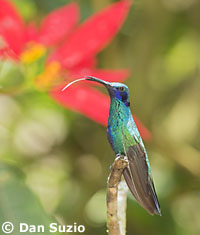 Sparkling Violet-ear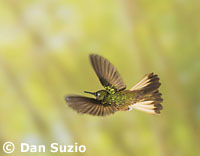 Buff-tailed Coronet