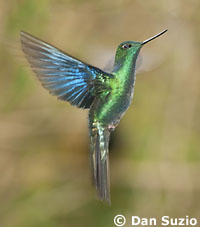 Great sapphirewing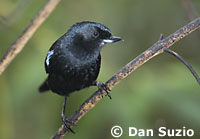 Glossy flowerpiercer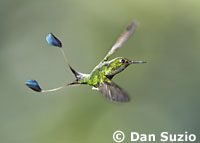 Booted racket-tail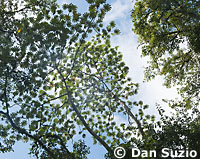 Tandayapa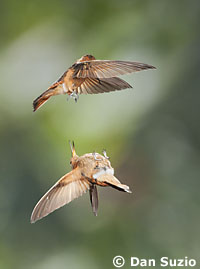 Shining sunbeams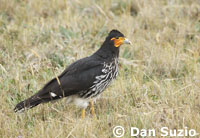 Carunculated caracara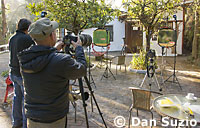 Shooting hummingbirds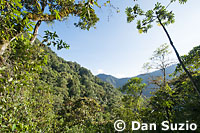 Tandayapa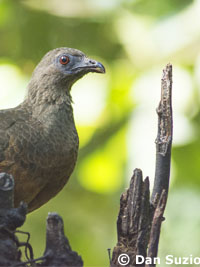 Sickle-winged guan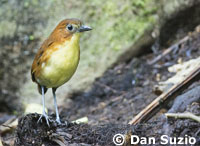 Yellow-breasted antpitta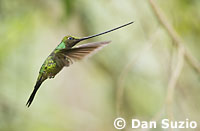 Sword-billed hummingbird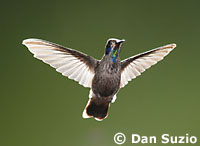 Brown violet-ear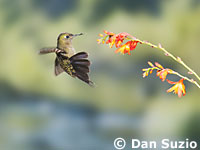 Tyrian metal-tail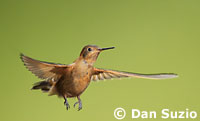 Shining sunbeam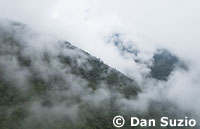 Yanacocha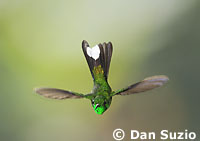 Purple-bibbed white-tip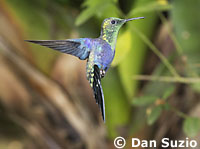 Green-crowned woodnymph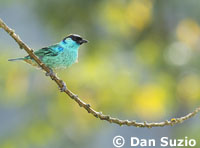 Golden-naped tanager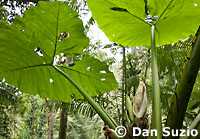 Tandayapa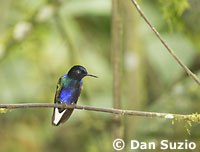 Velvet purple coronet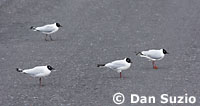 Andean gulls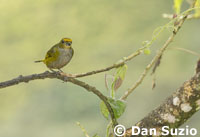 Orange-billed euphonia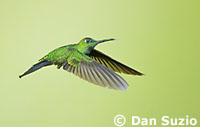 Green-crowned brilliant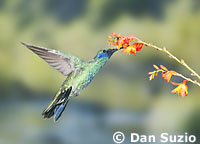 Sparkling violet-ear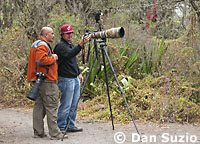 Comparing photos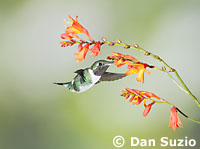 White-bellied woodstar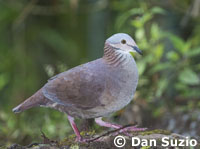 White-throated quail dove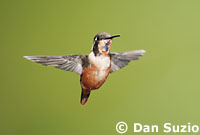 Purple-throated woodstar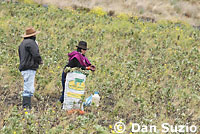 Mt. Antisana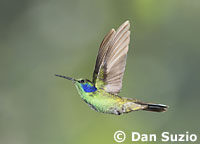 Green violet-ear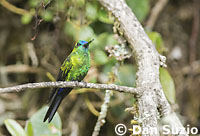 Sapphire-vented puffleg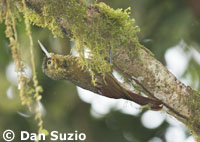 Spotted woodcreeper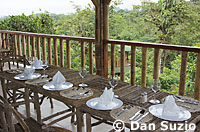 Milpe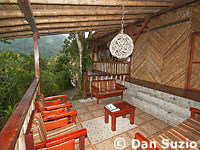 Tandayapa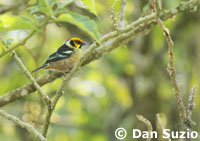 Flame-faced tanager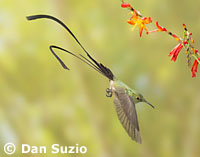 Black-tailed trainbearer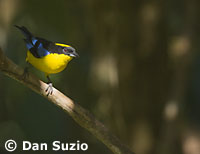 Blue-winged mountain tanager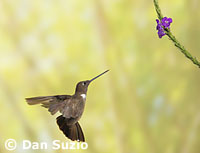 Brown Inca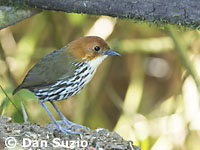 Chestnut-crowned antpitta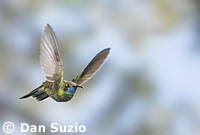 Sparkling violet-ear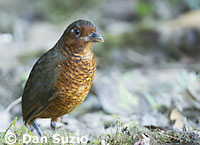 Giant antpitta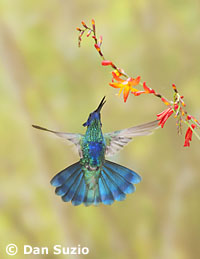 Sparkling violet-ear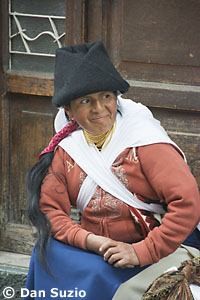 Otavalo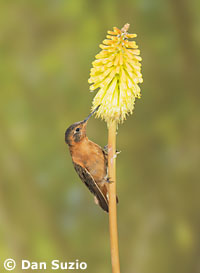 Shining sunbeam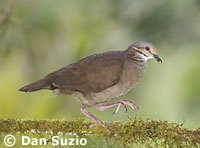 White-throated quail dove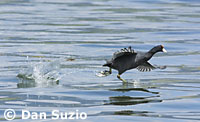 Andean coot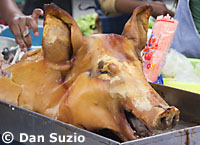 Otavalo



Overview

Itinerary

Cost

FAQs

Blog


Birds of Ecuador
October 12-23, 2016
One space available



Andean Cock-of-the-Rock
Ten full days of photography
Small group – limited to 5 participants
Multi-flash hummingbird photography (equipment provided)
Instruction and advice based on your needs and experience
Night hike in the rainforest
Nine locations
Diversity of species, habitats, and elevations
All lodging, meals, guides, and in-country transportation included

Our 2015 trip was another great success! Once again, we photographed well over 100 species of birds, including 31 hummingbirds, 17 tanagers, and 5 antpittas. Other avian highlights included the Choco Toucan, Masked Trogon, Golden-headed Quetzal, Pale-mandibled Aracari, Toucan Barbet, Andean Cock-of-the-Rock, and ... well, you get the idea.

The dates for 2016 are October 12-23, with ten full days of photography. This year we've added two new locations to the schedule, for an even greater variety of bird species.




Masked Trogon



With over 1,600 species in an area smaller than the state of Arizona, Ecuador's diversity of birds is among the highest in the world. The country's location on the equator means that migrating birds will visit from both the northern and southern hemispheres, and its range of elevations, from sea level to over 20,000 feet, provides a great variety of habitats.


In 2016 we will visit nine locations in Northwestern Ecuador, giving us a sampling of different habitats and the opportunity to photograph a wide range of avian diversity. Our target species will include toucans, trogons, and antpittas in the rainforest (elevation 1,000 to 3,000 ft); tanagers, barbets, and oropendolas in the cloud forests (5,500 to 10,500 ft); and lapwings, caracaras, and ibis in the paramo (12,000 ft). We'll visit a lek to photograph the mating display of the Andean cock-of-the-rock. We'll look for Andean condors on Mt. Antisana. And we'll see an amazing variety of hummingbirds at almost every location.




Black-tailed Trainbearer



Our photography will include a variety of techniques, using both existing and artificial light. In many locations we need to rely only on natural light, using high ISO as needed. In other situations, we'll use on-camera fill-flash to soften shadows and balance the natural backlighting. We'll also use multi-flash lighting setups at feeders to capture stunning photos of hummingbirds in flight. Instruction and advice will be provided based on your level of experience.

Itinerary The following itinerary will be updated and adjusted to ensure the maximum variety of photo subjects. For updates, check this page or get in touch to be informed as soon as more details are availalbe. As with all nature photography, the itinerary is subject to change due to weather or other unforeseen circumstances.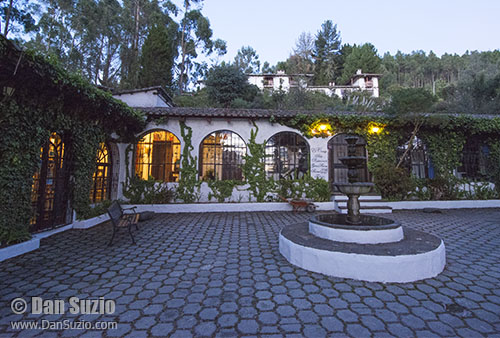 Quito



Day 1, Oct. 12: After clearing customs and picking up our bags at Quito International Airport, we will be met by a private car to take us to the beautiful 19th Century Spanish hacienda that will be our home for the next three nights. Located in the Pichincha foothills at about 10,000' elevation, the lodge has comfortable rooms, each with a private bath and hot shower. (For those of us who live at sea level, it's hard to think of 10,000' as the "foothills" – but just wait until you see the mountains.)
Overnight: Quito

Day 2, Oct. 13: We'll start getting to know each other over a hearty breakfast, and then get right into some serious photography. We might be a little tired on our first day at high elevation, so we'll stay close to the lodge and concentrate on shooting hummingbirds with our multi-flash lighting setups. Common hummingbirds here include the Shining Sunbeam, Black-tailed Trainbearer, Sparkling Violet-ear, Tyrian Metal-tail, and White-bellied Woodstar. Other birds we're likely to see are Great Thrush, Tawny Antpitta, Southern Yellow Grosbeak, Rufous-naped Brush Finch, and Eared Dove.
Overnight: Quito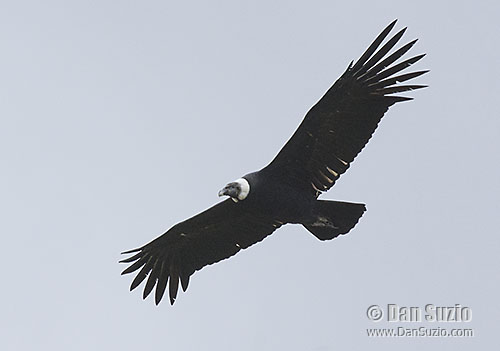 Andean condor



Day 3, Oct. 14: No visit to the Andes would be complete without at least trying to photograph an Andean Condor, the largest flying bird in the world. Antisana Ecological Reserve is a windswept, treeless plain – the paramo – with the 18,714' Antisana volcano towering above it (we will be at about 12,000 to 13,000'). We have a pretty good chance of seeing a condor, but even if we don't there are other new species to photograph here, including the Carunculated Caracara, Andean Lapwing, and Black-faced Ibis.
Overnight: Quito

Day 4, Oct. 15: One of the best things about photography in Ecuador is that you really don't have to go far to find yourself in a completely different habitat, with new species of birds. This morning we visit a hummingbird garden near Nono, about an hour's drive from our Quito lodge, at about 9,000 feet elevation. Hummingbird species we have photographed here on past trips include the Collared Inca, Buff-winged Starfrontlet, Sword-billed Hummingbird, Great Sapphirewing, and several others. After lunch we leave for Refugio Paz de las Aves, where our guide will lead us to a lek to photograph the mating display of the Andean Cock-of-the-Rock. If you've never seen these birds (or even if you have) you're in for a real treat. After the Cock-of-the-Rock we continue to Milpe, in the rainforest at about 3,000 feet, our home base for the next four nights.
Overnight: Milpe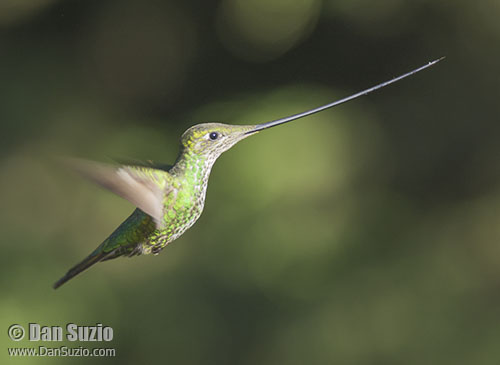 Sword-billed hummingbird



Day 5, Oct. 16: This morning we photograph birds at Amagusa Reserve, a mid-elevation rainforest with as many as twenty-two endemic species. Our target species will include the Moss-backed Tanager, Flame-faced Tanager, Toucan Barbet, Orange-breasted Fruiteater, Masked Trogon, and Empress Brilliant Hummingbird. In the afternoon we will explore Milpe's trails, where we hope to photograph the Golden-winged Manakin, Club-winged Manakin, and Choco Toucan. After dinner we have a guided walk through the forest, listening to and hopefully photographing some of the frogs, insects, and other nocturnal residents of this rainforest habitat.
Overnight: Milpe

Day 6, Oct. 17: Today we travel farther down the Pacific slope to Rio Silanche, a lowland (about 1,000') rainforest reserve that's home to many endemic species of the Choco region. Our target species here include the Purple-chested Hummingbird, Choco Trogon, Moustached Antwren, Stub-tailed Antbird, Black-tipped Cotinga, Scarlet-breasted Dacnis, Scarlet-and-white Tanager, and Blue-whiskered Tanager.
Overnight: Milpe






Yellow-breasted Antpitta



Day 7, Oct. 18: Early this morning we have a chance to photograph tanagers, honeycreepers, and other birds at treetop level from Milpe's three-story observation tower. After breakfast we'll set up the multi-flash equipment and concentrate on rainforest hummingbirds. Species that we're likely to find here include the Green-crowned Brilliant, Green-crowned Woodnymph, Rufous-tailed Hummingbird, White-necked Jacobin, and White-whiskered Hermit. At the same time we'll keep an eye out for toucans, trogons, and parrots.
Overnight: Milpe

Day 8, Oct. 19: This morning we return to Refugio Paz de las Aves to photograph as many as four species of antpittas. These birds are normally quite shy and hard to photograph, but Angel Paz has found a way to acclimate them to photographers, using a combination of calls, food, and a deep knowledge of bird behavior. Along with the Giant Antpitta, Moustached Antpitta, Ochre-breasted Antpitta, and Yellow-breasted Anpitta, other target species here include the Rufous-breasted Antthrush, Dark-backed Wood Quail, Crimson-rumped Toucanet, and Toucan Barbet. Photography of most species will use existing light and high ISO, with fill-flash permitted in some areas. The trails here are not long, but they can be steep and slippery – so you'll need good hiking shoes and might want to wear waterproof overshoes as well. After lunch we continue to Tandayapa, in the cloud forest at about 7,000 feet elevation. In the evening we might get to see an olinguito, a "new" species of mammal whose discovery was announced by biologists in 2013.
Overnight: Tandayapa






Booted Racket-tail



Day 9, Oct. 20: Because of the abundance of bird species at Tandayapa, we will have all day to photograph the hummingbirds, tanagers, euphonias, barbets, toucanets, and other birds that are attracted to the feeders that surround the open-air restaurant. We will use multi-flash for the hummingbirds, and existing light with fill-flash for the tanagers. Those who might need a break from standing in one place all day can explore the trails, photograph panoramic views, and look for birds in a more natural setting. Common hummingbirds at Tandayapa include the Andean Emerald, Booted Racket-tail, Buff-tailed coronet, Purple-bibbed White-tip, Purple-throated Woodstar, Sparkling Violet-ear, Green Violet-ear, and Violet-tailed Sylph. Other birds include the Crimson-rumped Toucanet, Red-headed Barbet, Black-capped Tanager, Blue-gray Tanager, Blue-winged Mountain Tanager, Golden Tanager, Orange-bellied Euphonia, and many others.
Overnight: Tandayapa

Day 10, Oct. 21: Today is our chance to try one more time for that perfect shot of a Booted Racket-tail, Sparkling Violet-ear, Red-headed Barbet, or whichever species has become your favorite. In the afternoon we return to the Quito lodge in time for dinner.
Overnight: Quito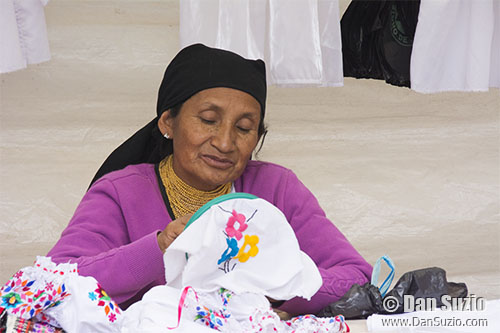 Otavalo



Day 11, Oct. 22: On our last day of photography together, we'll get a taste of local culture at the Otavalo Indian Market, a huge open-air marketplace where we can photograph vendors offering a colorful variety of textiles, jewelry, ceramics, and other hand-made items, as well as pick up a few souvenirs and support the local economy. On the way to Otavalo we will stop at San Pablo Lake to photograph aquatic birds including the Southern lapwing, Common Gallinule, Andean Coot, and Andean Ruddy Duck.
Overnight: Quito

Day 12, Oct. 23: After breakfast it's time to say good-bye and leave for the airport. (If you have an early flight, you might miss breakfast. See the FAQs for more information.)



Crimson-rumped Toucanet
Cost
The cost is $3,995 per person, based on double occupancy. If you'd like a private room, the additional charge is $495. Your cost includes:
Lodging for eleven nights
Three meals per day, beginning with breakfast on Day 2 through breakfast on Day 12
Option for vegetarian meals
Bottled or filtered drinking water
All transportation within Ecuador, using private vehicles
Local, English-speaking guides
All entrance fees
Use of multi-flash lighting equipment
Photography instruction based on your level of experience
Not included: Travel to and from Ecuador, alcoholic beverages, additional meals, additional nights lodging, laundry, phone, tips, other personal expenses, or travel insurance. Special diets (vegan, lactose-free, gluten-free, etc.) can be accommodated for an additional charge. Please ask about your specific dietary requirements.

Payment schedule: A deposit of $600 will reserve your place on the trip.
Payment in full is due by June 30, 2016.

You can pay the deposit with a credit card, using the "Buy now" button above. Checks are preferred for the balance. For additional information, including the refund policy, read the FAQs or contact Dan Suzio Photography.


Olinguito
Overview

Itinerary

Cost

FAQs

Blog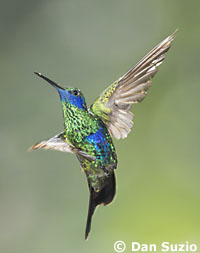 Sparkling violet-ear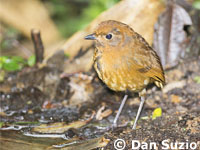 Rufous antpitta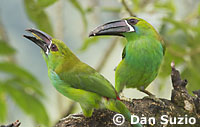 Crimson-rumped toucanets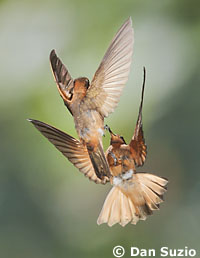 Shining sunbeams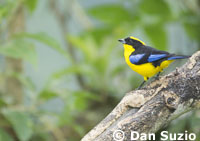 Blue-winged tanager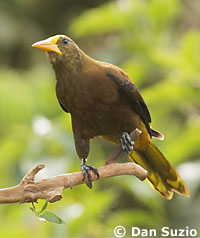 Russett-backed oropendola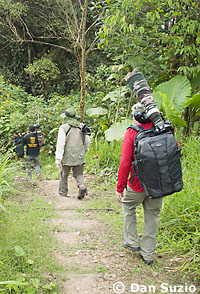 Milpe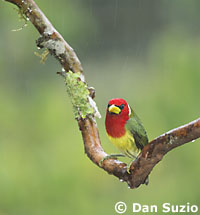 Red-headed barbet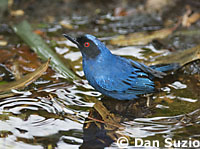 Masked flowerpiercer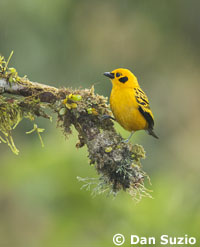 Golden tanager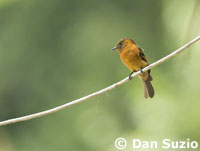 Cinnamon flycatcher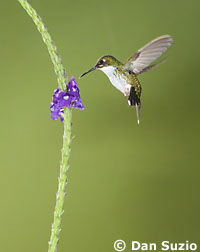 Booted racket-tail (female)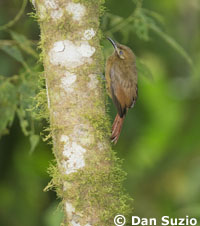 Plain brown woodcreeper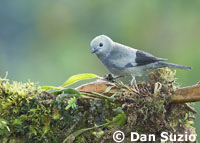 Palm tanager



Rufous-fronted wood quail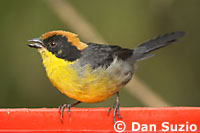 Rufous-naped brush finch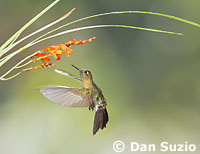 Tyrian metal-tail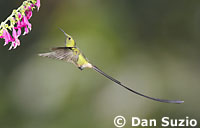 Black-tailed trainbearer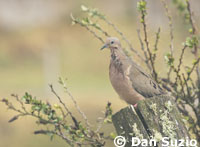 Eared dove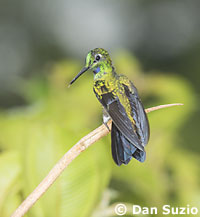 Green-crowned brilliant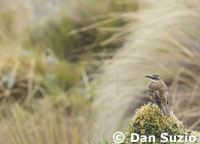 Stout-billed cinclodes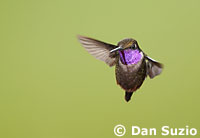 Purple-throated woodstar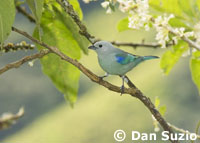 Blue-gray tanager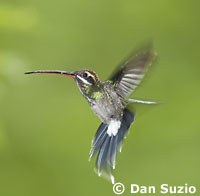 White-whiskered hermit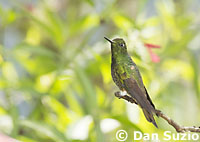 Buff-tailed coronet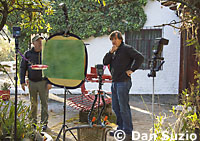 Setting up the shot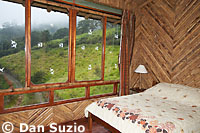 Tandayapa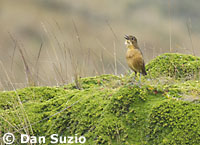 Tawny antpitta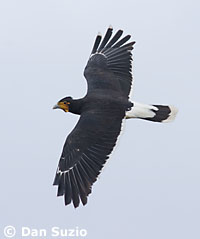 Carunculated caracara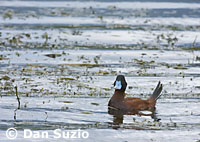 Andean ruddy duck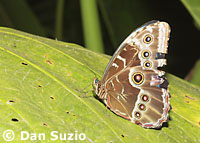 Blue morpho



Great thrush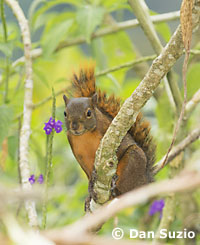 Red-tailed squirrel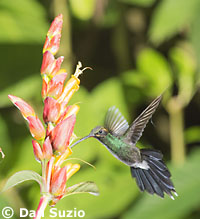 White-whiskered hermit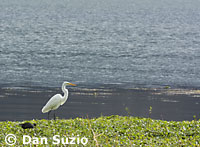 Great egret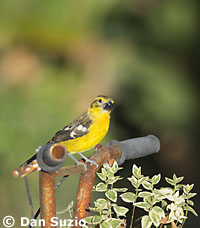 Southern yellow grosbeak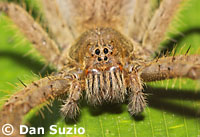 Wolf spider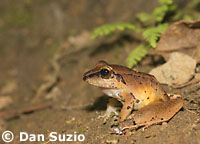 Rain frog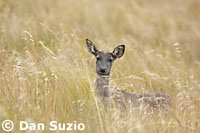 White-tailed deer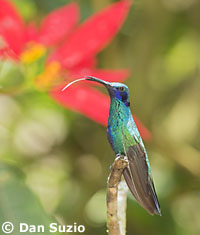 Sparkling violet-ear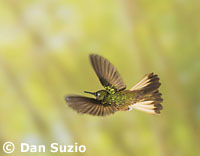 Buff-tailed coronet